The seventh generation of the Hyundai Grandeur flagship sedan GN7
Compared to the sixth generation sedan, the new Grandeur looks significantly more expensive. Mainly - due to the large wheel arches, underlined by stampings. The window line has flattened out and stripped of chrome, making the proportions cleaner.
The head optics scheme is borrowed from the Staria minivan: low and high beam headlights are located under the LED line of running lights.
The rear strip includes both marker lights and turn signals. And if you speculatively extend both lines, then they will cross the retractable handles: the Koreans call this design "seamless horizon".
The dimensions of the new Grandeur are still classified, but it is known for sure that the length of the wheelbase will exceed the current 2885 mm.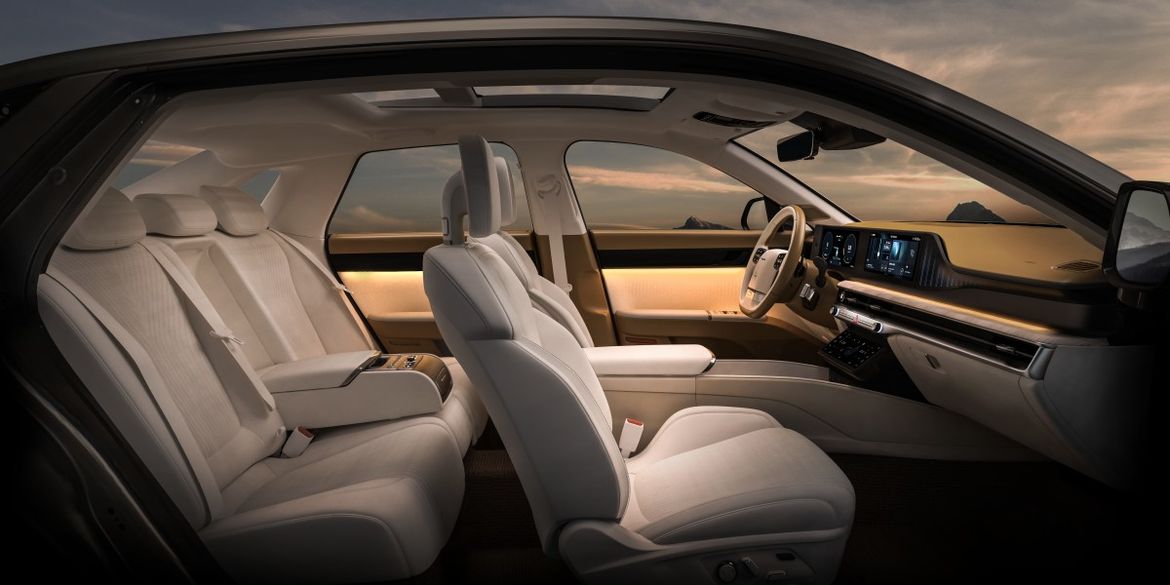 The interior refers to the decoration of the first Grandeur in 1986, which was a licensed copy of the Mitsubishi Debonair. From that model, the seventh generation Grandeur also received the design of the rear pillars, and the interior used solutions not from the original sedan, but from the Grandeur EV electric restomod: a three-spoke steering wheel with imitation of a single-spoke steering wheel from the 80s and dual displays of the dashboard and multimedia system.
Another touchscreen is located on the central tunnel and is responsible for controlling the air conditioning system. For interior trim used genuine leather, veneer and aluminum. The transmission control lever has moved to the steering column - another nod to the old model.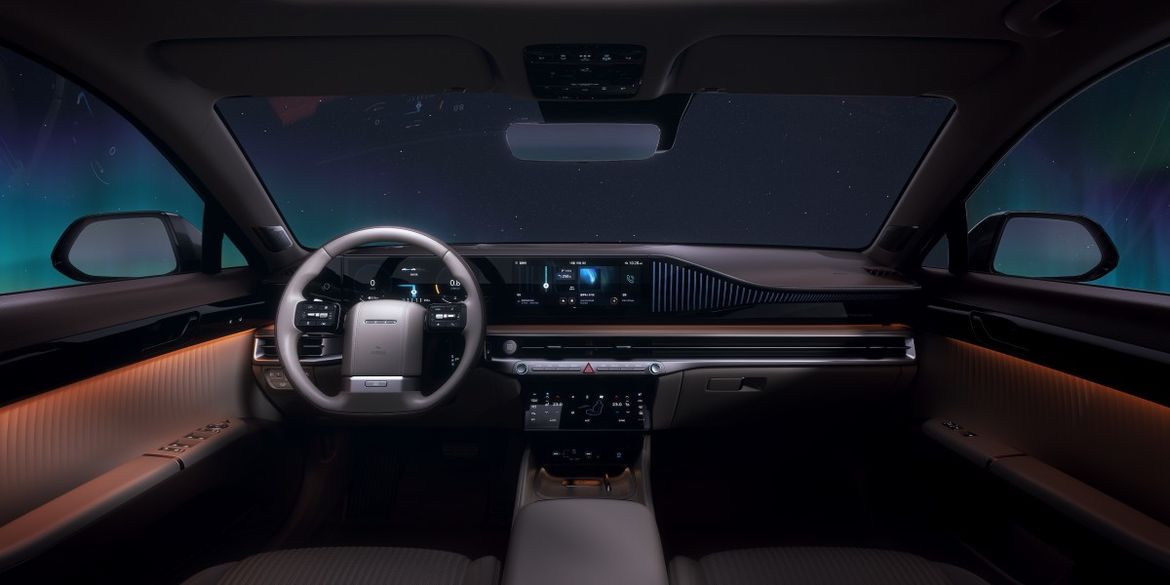 Specifications have not yet been announced. With the change of generation, the Hyundai Grandeur will retain front-wheel drive and a transverse engine. The sedan will debut on the South Korean market before the end of this year, and deliveries to the countries of the Middle East should begin in early 2023.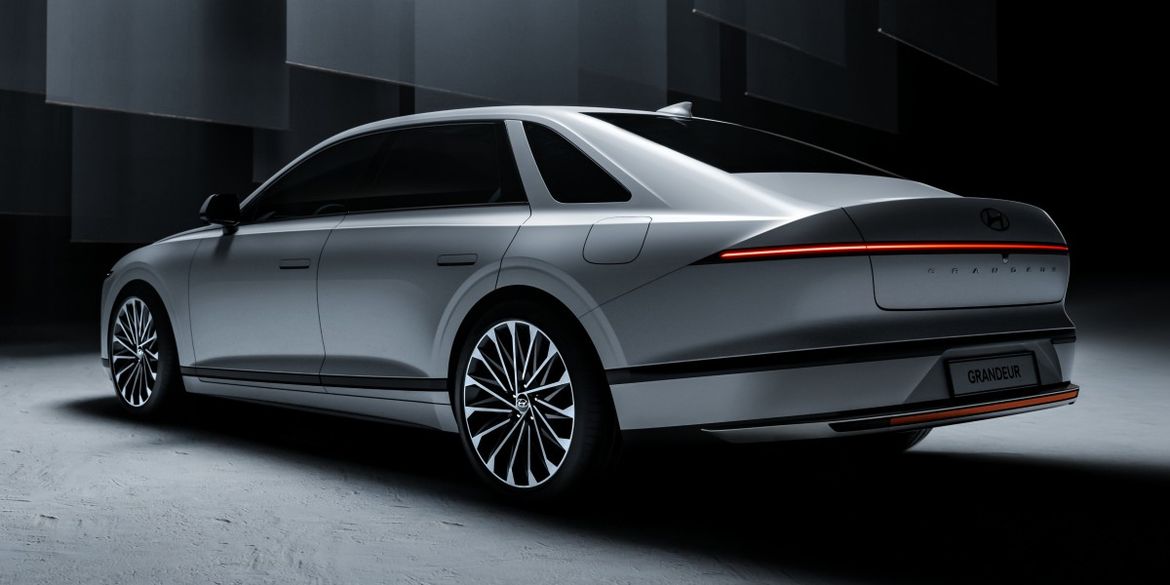 Choose your car! more than 200,000 vehicles from owners and car dealers in Korea