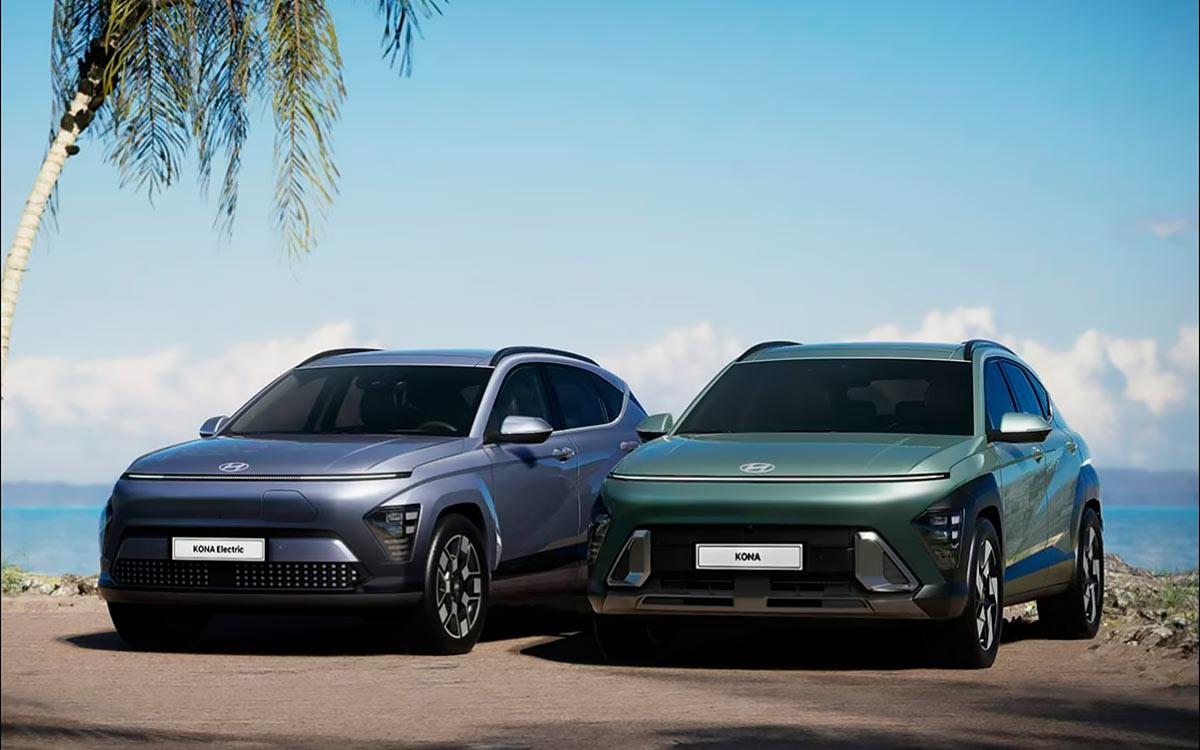 The Korean concern Hyundai has published a photo album and revealed the technical characteristics of the second-generation Kona crossover. Earlier, at the end of last year, only a few photos of new items were presented without technical details.
Kona is built on the same chassis as the Hyundai Creta crossover produced in Russia, but is offered in the markets of North America, Europe and South Korea. In the new generation, the car has become larger: it has increased in length by 145 mm to 4350 mm, and the wheelbase has grown by 60 mm to 2660 mm.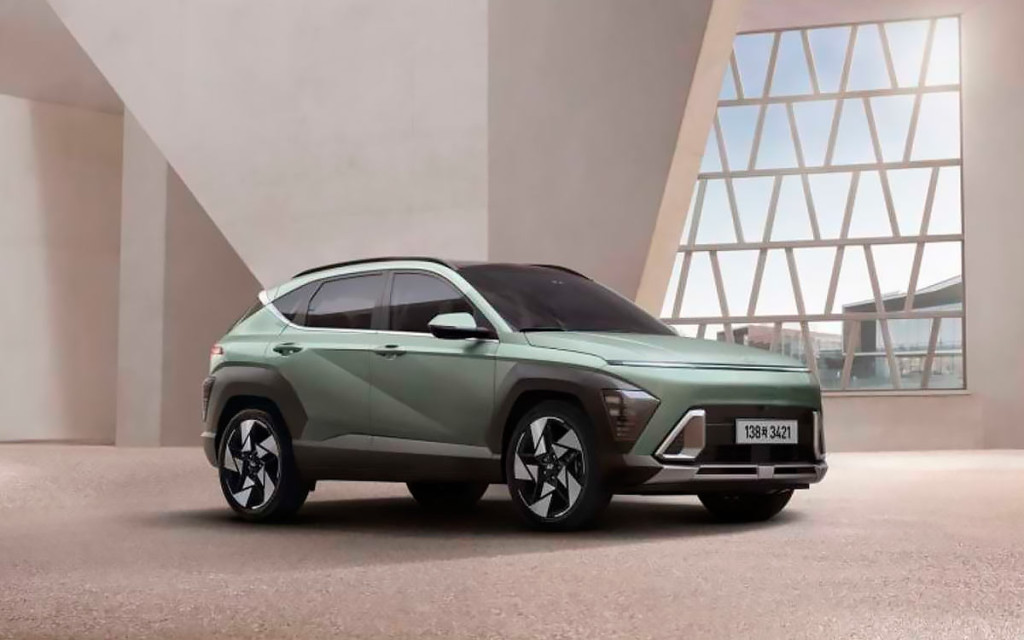 The car has completely changed the design of the body. Smooth, rounded shapes were replaced by no less impetuous, but angular design.
Inside, the instrument panel is completely transformed. Now it consists of two screens with a diameter of 12.3 inches, where one replaces analog devices, and the second is given to the multimedia system.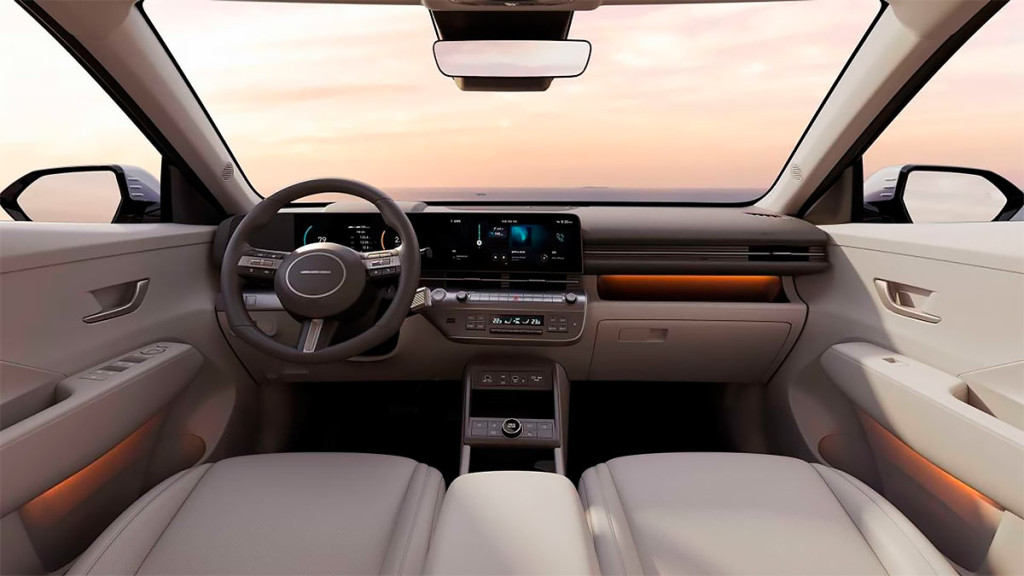 Familiar from the Hyundai Creta, a two-liter atmospheric gasoline engine with a capacity of 150 hp. will become the base for Kona. It is complemented by a variator. A more powerful version will receive a formed 1.6-liter turbocharged engine, whose power is already equal to 195 hp. Paired with him is an eight-speed classic automatic.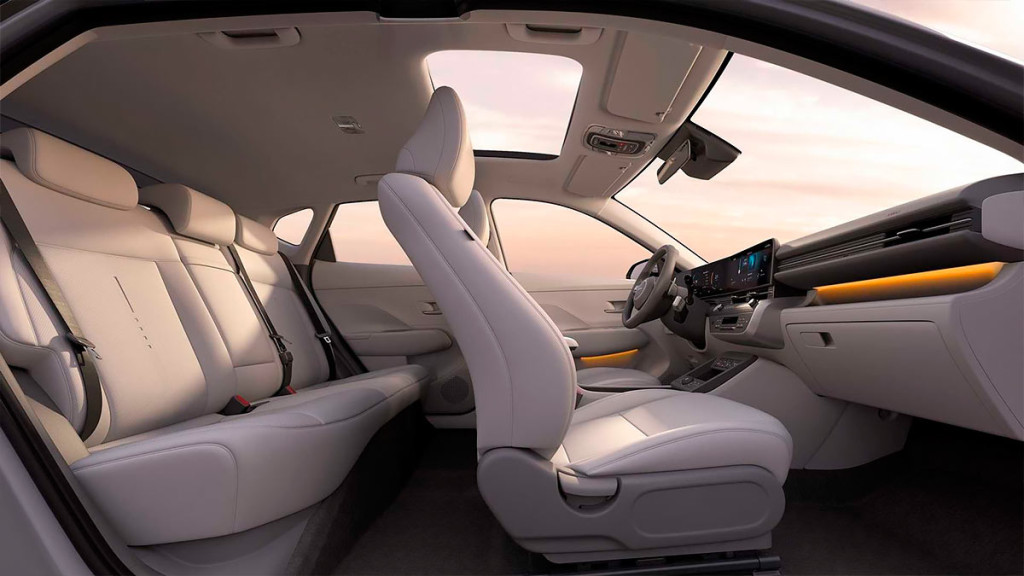 Finally, there will be a hybrid version with a power plant based on a 1.6-liter naturally aspirated gasoline engine. The total power of the internal combustion engine and the electric drive is 140 hp, and a six-speed robot with two clutches is used as a transmission.
Like the first-generation car, the new Hyundai Kona will also have an all-electric version. Her world debut is expected in March 2023.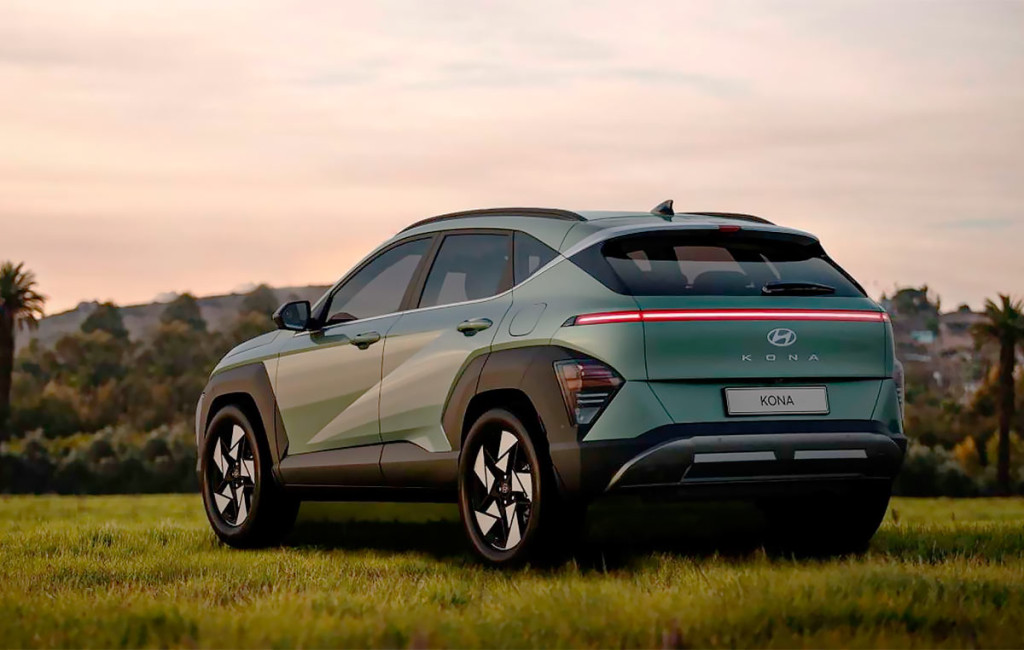 Photo: Hyundai
Choose your car! more than 200,000 vehicles from owners and car dealers in Korea